Invest in Bitcoin by Accident
A British young fellow, — let's say his name was Bob, — had a very good New Year party in 2015.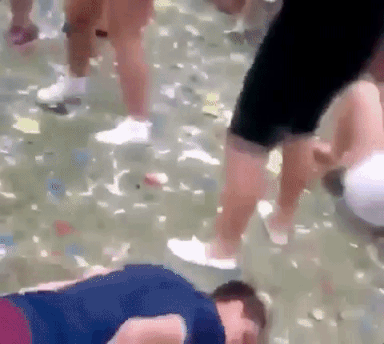 Having come home, he probably planned to order some more booze, but he clicked a wrong link and bought some bitcoins instead. He spent about 20 pounds, passed out and didn't remember anything about that. Two years later, trying to scrape some pennies for another bottle of scotch, he suddenly found the wallet he had registered. By that moment, it contained as much as 500,000 pounds in BTC ?
We hope he hasn't drunk them all away yet.
Invest in Bitcoin when you are 16 years old
In 2012, a 16-year-old boy from Ohio called Eddie received $5,000 as a Bar-Mitzvah gift. He could spend the money for videogames, girls or… whatever 16-year-olds are crazy about, I don't know. But he was clever enough to invest it in bitcoins. Now, Eddie is a millionaire. He runs his own cryptocurrency consultancy business. And I'm pretty sure his clientele is happy with his advice.
Invest in Bitcoin and Lose All of It
Many of us want to know if buying bitcoins is a smart thing to do. Answers vary, but most of the experts are unanimous in their belief that you never should risk the money that you're afraid to lose. Mostly because the vagaries of the market are not the only possible reason to go broke.
A British guy, named, let's say, James also made a very good investment in crypto. He had managed to collect 7,500 BTC. He stored them at a portable hard disk. No one knows why, maybe, the HDD looked like a piece of crap, but one day, in 2017, he mistakenly took it for garbage and dumped it. Literally. James traced the insides of his trash bin to the landfill site. They say, he's still digging through it.
Invest in Bitcoin and Get Robbed
A 28-year-old guy from Brooklyn was selling bitcoins to a person living nearby, according to the Craiglist, while sitting in his car. It was a bit of surprise when he felt a gun put to his head. That is considered the first real robbery in the crypto-market history.
Pay with Bitcoin and Get Some for Free
There's one more story I'd like to share with you. It was told by Sonny Singh, the CCO of BitPay, the global bitcoin payment provider. Pay attention, please, there'll be a question in the end.
A real estate developer from California had an offer to buy a house. He wanted to pay in bitcoin. The purchase price of the home in question was roughly $4 million. The bitcoin price was at $750 when the transaction was initiated. By the end of the transaction, the bitcoin price was $1000. As the result, the buyer had an extra $1.3 million. With that money, he went and bought a Lamborghini.
And here's the question: How exactly did he make profit? Wasn't it the seller who should have gotten extra money?
Post your answers as comments on Youtube. And if you have your own 'bittale', be free to share it! If it's interesting enough, we'll make it a video.
Like. Share. Subscribe. Obey!